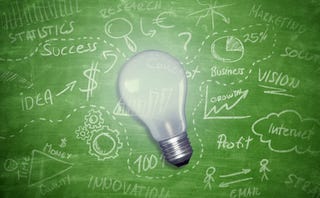 The development of internet and technology has given life to a variety of profitable business opportunities. As a result, most of the people prefer to resign from their traditional 9 to 5 jobs and start working from home. Any person will be able to earn a decent income from working at home. That's because a variety of business opportunities are available out there for the people who are interested in working from home. People just need to go through these opportunities and select the best one out of them as per their specific needs and requirements. Here is a list of 7 such business ideas that you can start right now. You don't need any special skills or requirements in order to get started with these business ideas.

1) Social Media Consultant
Along with the development of technology, all the businesses are looking forward to go online. As a result, they have paid special attention towards creating social media networks. If you are experienced in social media networks, you can think of becoming a social media consultant. Or you can create a profile about social marketing packages.
2) Content Writing
Almost all the website owners are looking for quality content. If you are a person who is good in handling a specific language, especially English, you can become a freelance content writer. You will be able to earn a decent income at home through content writing. To reach more people, you can register to blog writing services.
3) Translators
If you are comfortable with more than one language and if you think you are good in translating, you can think of becoming a freelancing translator. As a translator, you just need to assist people with converting one language to another. However, you will be able to earn a decent income at home without spending much effort.
4) Creating eBooks and Online Courses
If you are an expert in a specific area, you can create eBooks and online courses about it. However, you need to be careful enough to write the eBooks and online courses in a topic that has some sort of a demand from the people.
5) Website Management
A lot of businesses owners don't have time to manage their businesses. As a result, they prefer to seek the assistance of freelancers. If you are good with website management, you can simply start working as a website manager. As a website manager, you just need to update the website with content that are provided to you.
6) App Development
People who know the basics of app development can think of becoming freelance app developers. As a freelance app developer, you will have to create mobile apps for both Android and iOS devices. You can choose any platform out of them based on your skills and preferences. Mobile game industry is very big and really good option for business.
7) Online Boutique
People in today's world prefer to purchase products or services that they want online. If you have a product or a service that can be sold online, you can simply think of starting your online boutique. This is one of the best and most profitable online business ideas available for you to consider about.